Chef on board - Blu Levante Events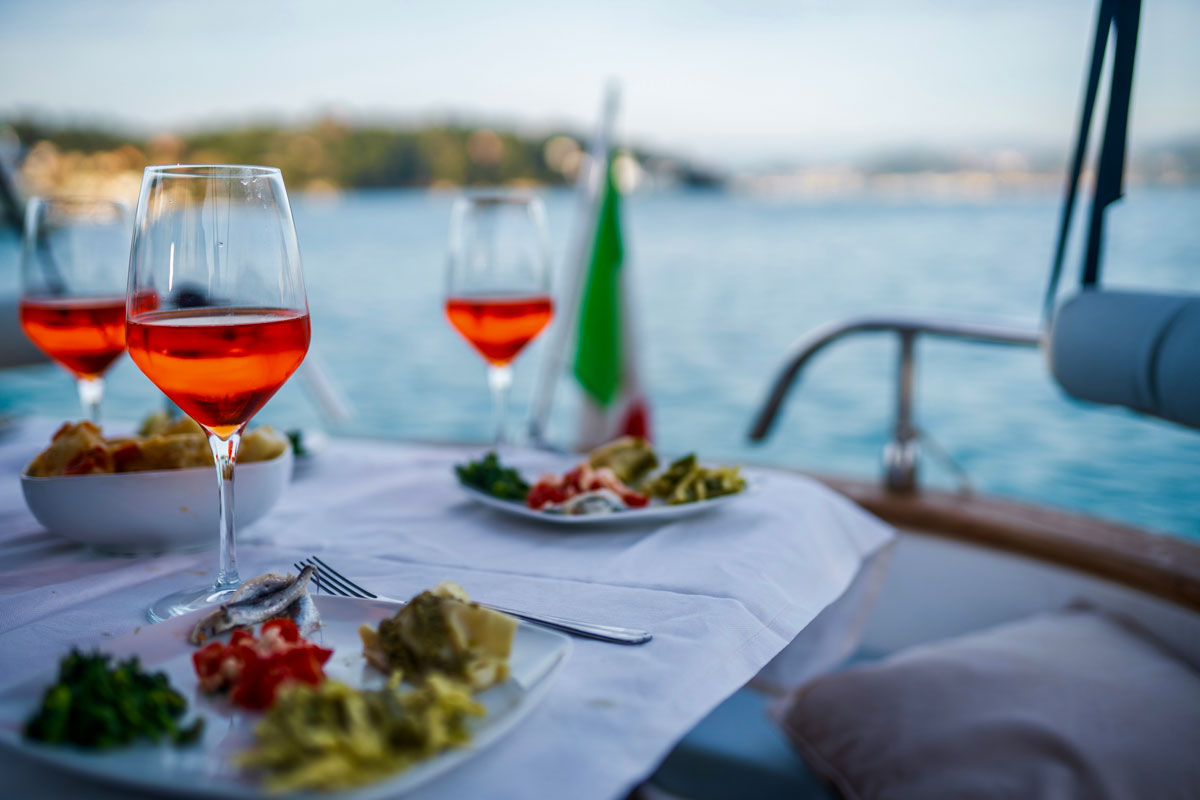 On a boat with the Chef, open kitchen overlooking the sea, among the colors of the Cinque Terre, the scents of the Mediterranean,  with  the flavors of levante, selected wines and tasting of local fish and typical traditional dishes revisited in a gourmet and sensory food dimension .
A unique experience for a special occasion, caressed by the sea breeze, cradled by the quiet of the evening, in front of the sunset, with top class service.
The emotion of an unforgettable summer, with menu customization, itinerary of your choice between Portovenere, Three Islands, Cinque Terre, for your relaxation with champagne time oysters and crudités.
---
Contact Us
Write us by mail
Call now +39 3519684698